In recent years, digital marketers have heard about SEO again and again, but do you understand how it aligns with your business strategy? SEO is not just the job of an SEO specialist or expert, it is an entire team's collaboration. That is why I am writing this non-technical SEO concepts article to help the internal marketing team including copywriters, designers, web developers, social media, PR and content team strategists as well as the decision-makers of a company to gain a better understanding of SEO.

Let's get started,

Search engine optimization (SEO) is the process of making improvements on and off your website to gain more exposure in search engine results. Of course, more exposure will lead to more visitors.

According to Google, there are 1,197,982,359 websites in the world as of January 2021, it is clear that the online world is overcrowded. Search engines, if you think about it, are hardworking robots, let's say the name of this search engine is Jack, continually updating and trying to understand human intention as accurately as possible. He uses complex algorithms to rank and display pages and tries to do an excellent job for users so that they can see exactly what they search for.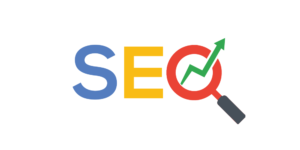 B2B companies, of course, want to be seen by their potential clients when they search for something relevant to their product or service. However, Jack is busy every day, you need to find a way for him to show your website to your potential clients first, here's how.

SEO is Not a One Time Job
Jack doesn't believe in love at first sight, he wants to build a long-term relationship that grows stronger over time. He wants to understand your website and know that it represents a formal and reputable B2B company.

To win Jack's trust, you need to do the following things:
– Develop your SEO strategy
– Research keywords
– Create valuable content
– Attract relevant links
– Resolve technical issues
– keep working at it, It's not a one time project

Remember, Jack is always learning and changing his algorithm so your B2B SEO strategy needs to keep up. It takes time for Jack to understand your website structure and performance

SEO Fundamentals
Jack is not human, he is a robot therefore, he does not use the same lens as us. You need to tell Jack, in a language he understands, that your company is the best one for your potential client. But how?

There are two important things you need to tell Jack about your website. Relevancy and authority.

You need to say to Jack, "I am what they are looking for and I am a reputable company in this area. I can help them." Of course, Jack will ignore you as this is not the language he speaks.

Relevancy
Jack wants you to show him you have the right content on your website, but he also needs to know that your content will provide value to those online. An endorsement is a reputable way to prove the value of your website. If a well-known industry association mentions you in an article with a link to your website, that's called an endorsement.

Authority
You need to understand the SEO hierarchy system called domain authority. Domain authority ranges from 1-100. It differentiates all the websites in the world and determines the website's authority. Top tiers websites that have 100 domain authority include youtube.com, google.com, and apple.com. Websites such as linkedin.com and microsoft.com are at 99. It's just like a website's report card, you want your score to be as high as possible and know the ones that have the highest scores.

The foundation of SEO
Keywords are the foundation of SEO. That's how Jack understands the user's intention, with that knowledge, Jack looks up your website to find out if those keywords match or not.

This is why your entire company, not just the SEO team, needs to understand keywords and know the ones that are important to your B2B business.
You cannot expect Jack to find your website if you don't have the keywords people are looking for. In the SEO world, keyword means relevancy. Your team needs to brainstorm to find the best keywords for your product or service and the ones that your clients are using. For example, an airline company may think that a keyword they should be using is "fare class eligible discount ticket," that's what's on your product description, but your clients may use "check flights" instead.

Finding good keywords for your business does not mean you need those with the highest search volume, such as "iPhone cases," you will be competing for that top spot against numerous websites. If you use "protective blue iPhone cases for iPhone 11", you are getting closer to your buyers.

Implementing your foundation
An important step in your content creation process is to develop a keyword distribution strategy. You need to know, for each page of your website, what the main keywords are. You can create a spreadsheet of keywords to organize the keywords and map them out for each page. Each page should have an important keyword and if a keyword is not relevant to any page, but essential, you may need to create a new page.

Keyword evaluation is an ongoing process; your team needs to monitor and evaluate the keywords. Maybe some keywords don't convert people and can't help you achieve your business objectives, so then you need to change those keywords. Remember, the world is constantly changing. Updating keyword research is a mandatory process for good SEO work.

Types of SEO results on the internet
Similar to multimedia, SEO results have all kinds of formats now. Don't think of it as being limited to a headline, description, or link. SEO results can be videos, reviews, maps or blended search results that show up in a variety of different ways. Some are visual carousels where the results are generated from a variety of sources like Wikipedia or review sites. Jack can understand your website better when you use a schema which is a code for your website.

How search engines and people view web pages
Your audience is both, SEO Jack and humans – your current and potential clients. Jack does not read and comprehend the same way humans do, he he has his own language and way of understanding it.

Content Optimization
Since social media is an important way for people to engage, interact and share information. If your content is shared, Jack will comprehend it as a good piece of content. So remember to create content your audience likes, and they are likely to share it.

Optimizing Site Structure
Search engine Jack likes to crawl and navigate his way through an entire website to learn what's there, how it's organized, where to find content, and what it's all about.
Imagine Jack walking into a bookstore looking for a book, he has to look through everything there, but it is likely organized by genres. Jack learns about your website through internal click links. A clean website structure will help Jack understand your entire website, you don't want to make him dig for a piece of information.

Optimizing textual page elements
Jack's primary goal is to find the content that is relevant to people based on the keyword or phrase they search.
There are several elements to help Jack to discover your website.
The URL: Many of B2B companies don't pay attention to their URL names. To make it easier for Jack to understand your page, it needs to be descriptive and short. It helps if you use hyphens instead of spaces or underscores to help Jack break up words properly.
Meta title tag and the meta description: The meta title helps the search engine results listing. The meta description helps the search engine click-through rate.
H1 Header tag: This is like a newspaper headline. It's the main visible headline of your page.
Texts for images: Since Jack does not see an image as humans do. You need to include the source file name and the alt text and optimize them to describe what the image is about. This is how Jack will know that the image is without being able to see it.
Optimizing non-text components of a webpage
As I mentioned, Jack is not human so he can understand text, but has difficulty with other forms of content like images, videos, and audio clips. A description for a visual can be a sentence, caption, title, or paragraph beside it that explains what it is about.

Long term plan for content
Content is essential for SEO. A successful long-term SEO strategy must highlight that content is king. If you compare content to bait, the audience is fish and they like good content. To have a solid SEO strategy, it needs to be long-term. You need to monitor the industry trends, keep updating your keyword research, maintain industry relationships, and have continuous contact with influencers. You also need to understand the different types of content out there including images, infographics, videos, audios, slideshows. To manage and organize content, the whole team needs to contribute to an editorial calendar and promote the content on various channels including social media.

So, that's the non-technical part for you to understand SEO better. Get started by reviewing your keywords and develop a keyword strategy and work your way around content. Remember that content does not mean text, it also includes images, videos, slideshows, infographics and audios. Content work is the responsibility of the entire company. Everything that gets shared or tweeted is all seen by Jack as pieces of information that lead back to your business. Your team should be kept up to date on your SEO strategy and use the same tone on your website and anywhere your business appears online.

Visit our website to learn more about our services and contact us today to help you get started on your SEO strategy to ensure your business gets seen among all the clutter online.

Your B2B SEO work has two audiences, the search engine Jack, and your actual audiences, who are human beings.