Soft or strong?
Most of my friends say I have become more independent and stronger. I know. There are lots of changes that have happened to me in the last couple of years, since coming to Vancouver. I do believe those changes are playing an essential role in my personality, lifestyle and communication style.
Here is what my life was like before coming to Vancouver. It is the standard lifestyle for most of my married women friends.
When I was in China, I lived with my family. I lived with my husband and my son. Our home was very close to my parents-in-law. We had a full-time nanny at home. My parents were 20 km away; I could visit them on weekends or after work.
Every family member was close to me, and I didn't need to handle lots of things in my life, such as cooking, cleaning the house or doing grocery shopping. As a result, my lifestyle was very dependent. I relied on the nanny to do the cooking, clean the house, wash the clothes and iron them. My son was taken care of by lots of people –the nanny, the parents-in-law, his auntie and we parents at the same time.
I went to work and sometimes traveled or sometimes worked overtime. I never needed to worry about anything; at home, everything was taken care of.
When the nanny went back home for two weeks in the Spring Festival, I felt that life had turned hard in those two weeks as I didn't want to handle the housework, which had been taken care of by the nanny. Neither did I know how to cook.
That was a snapshot of my lifestyle when I was in China. I was quite relaxed about life as I had nothing to worry about.
However, my life took a dramatic change in Vancouver, and now I have a different experience. When I recall living in China, it is like watching an old movie, and everything in the film is so far away from me, and it's unreal.
The change started from my immigration, and I began to live by myself in Vancouver 7 years ago. Then my son came to Vancouver in the summer of 2014 and started to live with me; then I realized that as a mom I have the total responsibility to take care of him. My son is my only family here. All my family is in China, and they seem so far away from me.
Since the day my son arrived, who was in grade 2, so little and cute, I knew he would be dependent on me, and I had to be an independent and strong mom.
After three years, today I realized that a new thing called "independence" has grown crazily in me.
Cooking? A piece of cake! I can cook three dishes and one soup in 30 minutes when my son has after-school class at 6:30 pm, and I come home from the office at 5:30 pm. I don't have the luxury to take time to do the cooking. My son has afterschool class almost every day, and his class is usually at 6:30 or 7 pm.
I have obtained all the necessary life skills, being a working mom, doing the cooking every night and cooking different dishes every night, and they are designed to meet the nutritional needs of my son.
I pick him up from the afterschool class and sit with him to practice piano. After that piano time, he takes a shower, and then after a short bedtime story or reading the Bible, he goes to bed.
As I mentioned in my other blogs, I also wear lots of hats at the same time. I work full time from 9-5, 5 days a week ; I went to part-time MBA program after work and I took 3 courses every term; I cook dinner for my son and accompany him to do homework, practice piano, take some afterschool classes, bedtime reading and after he goes to bed at 9; I have several hours studying until midnight. In addition to those routines, I love to write blogs to record my life and my son's moments as I want to give him a present when he turns 18 which will be an album of pictures and the blogs about him; I went to Toastmasters to practice public speaking; I need to arrange a fun life for my son, we go to movies and watch the latest family movies, go to parks with friends and have parties at home or my friends' house.
Along with the lots of life skills learned and the ability to handle various things in a new country, I turned into a different person. I have a very intense but fun life!
My speed of life turned into a different mode. When I was in China, I was quite relaxed and laid back at life (although very intense at work). Now with lots of lists in my everyday life, the speed turned into a quicker mode. I walk fast and take actions quickly; I talk fast and do cooking quickly; I don't want to waste my time on any inefficient things such as communicating one single thing over and over again or waiting for a friend who's always late.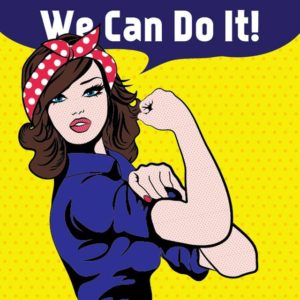 On the other hand, my family has a hard time with my changes. When I was in China, I was a tame lady who always agreed on lots of things. I always spoke in a soft voice and a quiet way. I was patient and relaxed.
Since my lifestyle changed in Vancouver, incautiously, my way of communication changed, and my family doesn't like it. Especially my husband, he thinks my character has become too strong.
One night, I talked with my mentor, Bev. I am so lucky that she's always there for me in my life. I told her the frustration that the conversation between my husband and me was not pleasant, as I can't always agree with his opinions. She said: "Why not try to speak softly? Things will be easier if you change your way of communication. You are a strong woman but strong and soft can be a great combination."
What wisdom! How could I forget that one of the communication skills is to speak softly and pleasantly? I don't like others to always disagree with me strongly!
In the next conversation, I tried to change my way to be "soft" after a fight on the phone last night with my husband because I disagreed with him again.
On Wechat, I started the conversation with a lovely emoji: a smiley face. My husband sent me back a "puzzled" emoji. I sent him a "kiss," after several minutes he sent me a "smile" again…
I could feel that the ice between him and me was melting because of the lovely and pleasant atmosphere.
I told him that I should consider his suggestions yesterday. To my surprise, he also gave an apology to me and said he was too angry and he did not mean to hurt me.
After a short conversation, every cloud above us had blown away, and the sunshine came out. That night I thought "soft" is not just a skill but also a mental process.
Once the communication becomes soft, I feel I am processing the mental Yoga in my body. I tried to be patient and tried to slow down; after slowing down, I can step in other's shoes and understand their feelings; then the Yoga is circling to the other person, we both breathe, stretch and relax; we both enjoy the relaxing and the moment.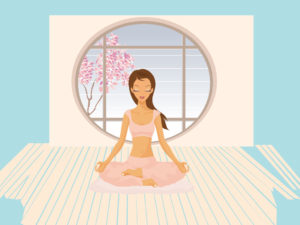 Soft does not mean giving up lots of things you want to achieve and do. Soft is a communication and thinking style; you can still have a definite goal to reach.
My mentor used to work in a macro working environment which is a place where lots of men were the executives. She had to manage those guys. She always has a soft way of communication with a strong will and everyone listens to her.
I realized that "strong" does not stand for the exterior need to be bricks and motor, it should be the interior, you have a goal, and you stick to it. In Chinese, there's a saying about "Soft can melt steel."
"Soft and strong is a great combination." What a wise sentence from my mentor.