The sky is the limit
Recently I noticed that people sometimes set limits in their life, especially Asian people.
Last year, I shared my good news with my friends and classmates that I graduated from my MBA program.
One of my classmates said that she did not understand why I still have a passion for going to school since I am already in my thirties, which is not young, in my friend's eyes.
Another time, I went back to China last summer and met with my friends. One of my friends said that he started his company a few years ago and the company has been running pretty well. He said he would like to add headcount and hire a bunch of new employees and he asked us to recommend good people to him.
I asked him what the requirements for the candidates were. He said he preferred to hire young people who're born after 1990 as those people are more devoted and passionate about work. I was quite curious about his opinion.
"Do you think that people born in the 80s,70s and even 60s and before don't have passion for work?" I asked him.
I really like the saying "The sky is the limit." Although I don't know who originally said it: "The sky is the limit." People have more space to explore than they think. The way I understand this sentence is that although we are on the ground, there is an undefined space between the ground and the sky. Lots of people limit themselves to the ground only, and they think that's the scope of their opportunities.
To expand the idea, "The sky is the limit", I would like to share my personal story.
My own Story
Before I came to Vancouver, I didn't have much chance to speak English when I was working in China. We wrote emails in English, but I didn't have lots of opportunities to talk or listen in English. That's why my friends discouraged me when I told them that I planned to go to school and take an MBA Master's class in Vancouver in my first years as a new immigrant. "Why do you challenge yourself so hard by going to a Business school in another country? Do you think you can communicate & comprehend well in your not strong second language?" My friends cared about me, but they believed that my major limit was my language capability.
Fortunately, I did not set a limit for myself. I still went for it. I was so glad I went through all the difficulties and frustrations, but finally, I achieved my MBA degree. Last but not least, I got a few A's in several courses in the last several semesters. This is an example that I did not set a boundary for myself.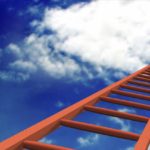 Last year, I was seeking a balance, and I was trying to squeeze some time to do some exercise. Not only because I want to keep fit, but also I want to stay healthy. How could I squeeze a bit of time for training as my schedule was all full from dawn to dark?
I have a full-time job, and my son is in elementary school. In addition, my husband is in China most of the time. Although I have my mother-in-law with me, she does not drive or cook! My life is like a gyro, and it spins from the early morning around 7:30 am till my son goes to bed at 9 pm. I need to go to work from 9am-5pm; then I cook from 5:30-6:15 after work. From Monday to Friday, after having dinner, I need to send my son to his 1-hour after school classes here and there. After we come back home, I could have a bit of time after he goes to bed at 9 pm. No fitness club is open that late around me!
I tried to think of a solution to squeeze a bit time for myself for exercise. Finally, I found a fitness club not too far away; they have classes at 9-10am every Saturday and Sunday.
Before my friends joked that I am like a sleeping pig. I can sleep from 11 pm to the next noon if I don't set the alarm to wake me up. After I found that the 9 am schedule is the only opportunity for me to go to exercise and this program does not conflict with my son's timetable. I can do exercise before he gets up. Yeah!
Starting from last October, I set the alarm for myself on Saturday and Sunday, for weekend exercises, so I can at least secure 2 hours exercise time every week.
My friend said that I wouldn't last, as it's a big temptation on weekends, especially in winter, to stay in the cozy warm bed.
It was hard in the beginning, I did want to stay in bed, but I overcome myself!
My last story is that starting from my childhood I was quite afraid of swimming. In my first swimming class, a naughty classmate pulled my legs, and I almost drowned in my first lesson. After that, I became very scared of water, and I felt that I couldn't learn to swim in my lifetime. In my eyes, the oceans and swimming pools were both like monsters. They both had invisible bloody mouths, and they tried to absorb people like me into their bellies.
Then I felt more and more regretful because I couldn't swim. We go for a vacation every year, either to Hawaii or Cancun; I don't have the courage to join my son and my friends' water activities although the oceans are beautiful. Standing by the water, I could not overcome my mental boundary – I couldn't swim, and I would sink!
When I talked with other friends who could not swim either, they said at our age, we are too old to learn to swim. I agreed with them and thought that's a barrier that I can't pass.
Recently my friend Diana recommended me a nice swimming coach Michael; I talked to myself and thought I needed to try one last time to see if I could swim or not in my entire life.
To my surprise, in the first lesson, Michael captured my nervousness and read my mind. "Do you think you can't learn swim as you will sink?"
I said yes, and I clung my arms to my chest.
"No, you won't sink." Michael smiled and assured me.
I stared at him, and I didn't quite believe this as I knew that once I was in the water, I sank all the time.
In my first lesson, Michael told me to relax my body and I tried to do what he said. After the first lesson, I found that in fact, I am not a person who can easily sink, on the contrary, I can float effortlessly. I learned how to swim!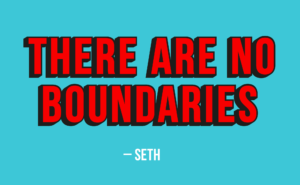 My mentor's story
Another example is about my dear Mentor, Beverly. She and her husband are both ski lovers, and they both are double black skiers.
I told Bev that I found skiing is tough for me as I don't have a good sense of balance and I am now too old to learn how to ski. But Bev told me that she learned to ski in her early 40s, at that time; she's older than me.
Lots of people think that skiing is something much easier for kids but tough for adults. But Bev had learned ski from zero experience in her 40s, and she had become a double black skier very soon!
Last week, my friend and I went to Sun Peaks to ski. It's lucky for my son and my friend's daughter to have Bev and her husband as their exclusive coach. On the first day, Bev asked my son John which ski level he was at. John said he was at level 4 -which is at the beginning of Blue. John and his friend Jessica had heard about black, but they both thought that was very difficult. However, on the second day, Bev led the two kids skiing down from a black diamond trail. More interesting was that the two children did not know that they were at diamond black until Bev and her husband accompanied them as they reached the foot of the hill!!
Is this something interesting? If the kids had known that they had to ski from diamond black, most probably they would have been scared. They have limits in their minds – only to stay on the blue trail.
The last story
The last story is an incredible guy I mentioned before in my other blog–Nick Vujicic. Nick is an Australian man who was born without limbs. How can he even live well with no arms or legs?
But the truth is that he not only can live well but also have a very fulfilling and wonderful lifestyle. His life is without limits although most people would possibly put a limit on him, before reading his story.
His life is far better than an average person's. He can surf, skydive, swim with sharks, type his lectures on his computer, play ball and do all kinds of things. Nick even started his own company AIA –Attitude is Altitude, in 2007, to empower people through live events and motivational speeches.
Nick says, "If God can use a man without arms and legs to be His hands and feet, then He will certainly use any willing heart!" A willing heart is a heart without limit indeed!
If Nick has no boundaries in his life, think about us. Shall we be bound by all kinds of mental boundaries and limits in our life?
Don't look down at the ground but look up at the sky. Remember, it's said that we have ground as the one end point on the earth but the other point – the sky is not defined. In my opinion, "the sky is the limit" means we don't have a limit. Everything is possible- that's basically what I want to say.:)