Finally I am an MBA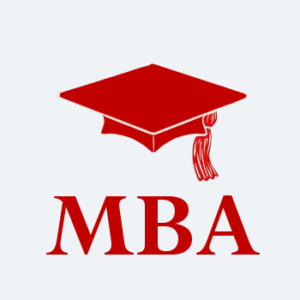 The names in the article are not real names to protect their privacy
September 12, 2016, I received an email in my school email box titled: "Senate has awarded your degree of Master of Business Administration."
I read the email twice, although it was a half page email with a short PDF attachment, it took me several minutes to read it word by word. I wanted to read carefully so I could absorb every single piece of information from it. This email lit my day. I was so proud of myself. I was thrilled at this news and couldn't calm down for the whole morning.
Lots of pieces of my life passed through my head just like a movie rewinding back. Seven years ago, when I decided to leave my first company and immigrate to Canada, I sent an email to Charles – a General Manager in Southern China, whom I worked with a lot when I was the Marketing Manager at Cisco.
We had a cup of coffee later that afternoon. Charles was surprised at my decision as I had got promoted to the Regional Marketing Manager 2 years before and I was doing quite well at work. I told him that it was my family's decision to immigrate to Canada.
"Well," he said, "in that case, I congratulate you on the decision. It's a big decision. In the meantime, if you would like to continue improving yourself, you can go to Simon Fraser University. I have a classmate working there, who's a professor."
That's a very good idea! I hadn't thought of going to school in another country. But that's indeed a great suggestion!
Soon I connected with Richard, the professor of Simon Fraser University, who is Charles' friend. I asked him for the course suggestions. He told me that the marketing course that I was interested in is, in fact, a doctor's degree course. He said that SFU's graduate school had an MBA course, which seemed to be a fit if I was interested in expanding the horizons of my career. The name was the "Management of Technology MBA," and it focused on the technology industry. I worked for Cisco as my first job, so my background was a fit.
Before leaving China, my colleagues set up a farewell party for me. My colleague Edward asked me what my plan was after I moved to Vancouver. I told him that I was going to go to graduate school and take a part time MBA course.
He looked at me in surprise and said: "Why do you give yourself such a hard time? It's not easy to go to graduate school in another country. Lots of international students can't graduate. It's very hard for someone whose mother language is not English to pursue a master's degree in an English environment. Why don't you just relax for a few years? Vancouver is a beautiful place; lots of people like to travel to Vancouver and spend their leisure time there."
I hesitated at his words. I hadn't had the experience of studying in another country. I also didn't have any friends who went to school in another country. I also heard that some international students couldn't graduate from schools in North America countries although they are very smart people from China. I may have been too ambitious to have a goal like that.
Shall I stick to my goal? Or shall I stop challenging myself and start enjoying life a bit?
"No, I should still have a try. It's a new experience for me. It should be great although I don't know how difficult it is. However, isn't it great to try something I haven't thought of before?" I told myself, then I made a decision that I would go to school and take the MBA course. I know I am a person who likes to keep myself busy.
It took me more than half a year to prepare for the application. After I had passed the TOEFL and GMAT tests, I sent the school my full application package. I got an interview; then I got admitted!!!
Who said it's difficult to go to school in another country? I was quite satisfied with the progress; everything was going in the direction as I planned.
The first class was in September. I went to downtown campus by taking a sky train to go to school. Business schools like to have a campus located in downtown as it's easier for working professionals to go to school after work.
I dressed formally that day. Twenty minutes before the class started, I stepped into an old but nice building; later I heard that this building had been the headquarters of the Bank of Montreal. This magnificent landmark, built in 1916, was sensitively restored and expanded to 60,000 square feet. The school was located on Granville Street. The location is close to the heart of Vancouver. The traffic was busy, and people on the street were heading for the SkyTrain , bus station or some of them were driving home after work. In downtown lots of people like to take public transportation, as the commute is quite busy and the parking is usually quite expensive.
I took the elevator and went to the 2nd floor of the building. The classroom was like a conference room in a hotel; the location and the elegant appearance of the building all showed that it was a decent school.
I told myself that my new milestone would start from here. Wasn't it exciting? MBA- I am here!!!
The first class was the leadership class. There were about 28 students in the classroom .The class setting was a round-table format so that students could have better collaboration and teamwork. The professor, Geff, was from the States; his lecture was very clear and informative. I liked this course subject and the lecture. When I passed it, I felt confident that I could do well in my study.
However, very soon I found it was not as easy as I thought. I realized that the unknown journey had just begun.
One night, I was sitting in the classroom and waiting for the "Accounting" class to begin. The other classmates were chatting.
"Today sucks…" one guy said.
"What happened?" the other man asked.
As they continued the conversation, I was wondering what "suck" meant? According to my knowledge, "suck" is used for some situations such as baby suck their fingers. But what is "today sucks" in relation to adults?
I checked the dictionary; there was no other explanation, either. I did not have the courage to ask the classmate what "suck" meant. Then the class started.
From the first accounting class, I found that I could understand about 50% of the whole lecture. The teacher had a big mustache and I felt his pronunciation did not sound clear to me. Was it because of the mustache? The word has to go through the mustache so it sounded quite murky? I looked around; the other students were listening, and they nodded and took notes on their computer or notebook quickly. It seemed that I was the only one who disliked the professor's mustache.
After the class break, we soon grouped into five teams. Each team started to work on a small project!! I was not quite sure what the instructions were although I read the assigned materials before the class.
The materials for the first class were about 80 pages from the big A4 sized book and another 20 plus pages on the school's website. It took me more than 5 hours to finish the reading for the first class. I thought the reading should have been quite helpful for preparing for the class, but I still could not understand the other 50%. What was happening? This was only my 2nd course out of my whole trip! My brain had a hard time to absorb all the information, at the same time, I was struggling and was doubtful about my overall English level.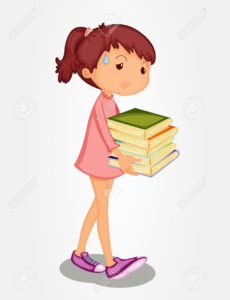 Was my English that bad? I had worked for an American company, and I had used English to communicate through email all the time. Sometimes I worked with the US team on some big projects. I also learned English as a major when I was in university, and I was considered an A student. I had thought my English was quite good. How come I could not understand what the professor said?
I looked around again and found my classmates were actively involved in the discussion. I was pulled in a team, but I felt I was left out. I was watching the other people working on the project like an audience sitting in front of a screen. Soon they finished, and the small project was done. Nobody noticed the embarrassment and struggle on my face.
The class was 3.5 hours long with a 15 minute break. I felt the first class was super long. When it was almost 9:30 pm, the instructor wrapped up the 1st class then quickly gave us the assignments and readings for the next class.
When I was on the Skytrain heading for the parking lot to pick up my car, I felt very discouraged. I had three classes in a week, and I needed to spend around 15 hours on reading. But that was not all. There were assignments for each class. I felt it was quite challenging for me to finish all the pre-class readings and after school assignments and projects.
When I was a university student in China, I thought all the readings and assignments were quite achievable. I never felt pressure about homework and readings. In contrast in Canada, I didn't have a great understanding in class. I thought that each class was just moving too fast!
For the MBA, each professor has an evaluation table for the students. But the majority of courses have several criteria: class participation (full participation, being active and asking high-quality questions); exam results (some courses have 1, and some courses have two exams); individual paper; group assignment and group paper; individual presentation or/and group presentation; peer evaluation. I grew up in an education environment with 80% or more measured on exams.
I did a rough estimation of my daily timetable. Every day I spent 2 hours on the commute to work, 8 hours at work, 1-hour lunch break, 1.5-hour commute to school, an average 4 hours of the study , 1 hour for breakfast & dinner. So I only had 6.5 hours for the rest of my day including sleeping, cooking, and for a shower, etc. How could I handle it?
However, since I had already made this choice , I could not give up! That night, I recalled Edward's voice: "Do you know that some Chinese students can't graduate?"
I shook my head and told myself that I couldn't let that happen!
In the next days, I often read the materials until 2 am in the morning. There were a lot of articles to read before each course; we had three courses per semester. I started to realize the difficulty to go to a graduate school in another country. Even the local students complained that there were too many readings.
According to the online reading speed test, it says that "Average readers are the majority and only reach around 200 wpm with a typical comprehension of 60%. http://www.readingsoft.com/". As a newcomer to a new country, I was about 130 wpm with a knowledge of 50% or lower as I needed to check dictionary quite often in order to understand the material properly. If an A4 sized paper usually contains 400words per page, a class reading is sometimes between 60-80 pages. After I did some quick math, I realized one-course reading would take me 4 hours or more , depending on how many new words there were and how complicated that material was.
How about time on assignments? It depended on how much research was needed and how many Skype meetings or face-to-face meeting were needed with our team mates! Team members usually met 3 or 4 times on weekends to work on a group assignment. Lots of meetings were about 5-6 hours.
Soon I found that in Canada or the States, they have professors from other countries. There are professors from England, Europe, Australia, etc. I noticed that I could understand American or Canadian English speakers better than the others.
For a foreigner like me, it's even harder to understand any English speakers other than American English speakers; I was taught American English when at school.
"It will be great if the whole class speaks Chinese!" one night I had a great dream that everyone including the professors, spoke Chinese!! What a sweet idea.
"Who did the proofreading for this group assignment?" one day on the hallway a professor asked me. She was mentioning to an assignment we submitted the previous week.
"It was John," I answered. "Is there a problem with it?" I was quickly thinking about the group assignment. Each person in our group wrote a chapter. In the end, one team member volunteered to do the proofreading. I trusted him as he came from Taiwan when he was in high school. He then had been working in a local company for years after he graduated from the local university. His English should be fine, at least much better than mine: I had come to Canada 1 year ago.
"I have to give everyone a C+ as it's poorly written and the essay is not well organized. You guys should do more grammar checking before submission." She said and left.
A C+? I got a B for the accounting course. Now I got a C+ for this course; one reason was that the assignment was not perfectly written. How about my third and last one for this semester?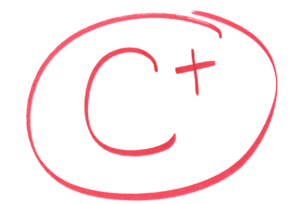 I was an A student in university in China. Due to the language as a barrier, according to the reading speed test, I was on the level of below average readers who read about 130 wpm with a comprehension of 50% or lower. There was so much reading for one single class, lots of time I dreamed of getting buried in the reading materials and I couldn't get out.
"Help!!" I cried. "I can't swim." But the piles of piles of A4 papers were still flying at me and hit me hard on my head. I wanted to step out of the A4 paper ocean but the more I want to step out , the deeper I sank down. I was watching the A4 paper with thickly dotted characters falling on me. Soon I couldn't breathe!
"Help!!!" I strenuously cried out; I felt a thick piece of steel like the paper was on my chest and I couldn't move it from me. Then deeper and deeper I was falling, into the invisible dark gulf.
"Are you OK?" I did not understand what the person was talking about; I stared at him. I don't know this person, who's this? Is he my savior?
"Are you OK?" he looked at me. I realized that I was on the Skytrain, heading for school. I just fell asleep and had a bad dream. He was a stranger who was sitting beside me with kindness in his eyes.
I had always fallen asleep on the SkyTrain since I started going to school. One day when I woke up, I found that I was heading for home instead of heading for school as I missed the final destination. From that day, I set a 15, 20, 25 minutes alarm to wake me up, as the whole trip was 25 minutes. I didn't want to be late for class. I found that I have a magical power that I can fall asleep in 5 seconds after I snoozed my alarm. I was too tired!
Should I quit my job? I lack sleep so much. If I don't work or find a part-time job, it should be better as I can have more time for sleep.
But the work market is also critical; if I don't have this work, I can't have Canadian experience, no matter what position I had before I came to Canada.
I have so many friends around me who used to be very successful and had good positions in Fortune 500 companies such as Microsoft, HP, IBM, CA, Oracle and such kind of nice companies when they were in China. But they can't find an entry-level job due to lack of Canadian experience and the language barrier.
It's easy to feel good about the English proficiency level in China as we have been talking about all the Chinese news and what's happening in China. After I came to Canada, I realized that I could understand the radio and the news, but I can't understand local people's daily conversation. There are so many cultural and historical elements in people's conversation. I remember that when I watched the TV series "Friends" in China. Phoebe asked for "Sweet and Low" in a coffee shop, I don't quite understand what she meant although I knew each single word. It was not until I came to Canada, that I discovered (in the company's kitchen) that "Sweet and Low" is a kind of sugar with is sweet but has low calories.
One night, after class, I went to a pub with my classmates to celebrate the end of the semester. When they talked about something and laughed loudly, I found that I was out again.
"What are they talking about?" I asked a guy who came from Australia.
"They talked about the Canucks players." The Australian guy explained to me kindly.
"What is Canucks?" although I felt very sorry for asking this kind of stupid question, I had to. Otherwise I seemed like an idiot, and I am a deaf sitting among them.
"It's the Vancouver's hockey team they are proud of." I dared not to look at the Australian guy's eyes; I am sure he would be surprised as the Canucks seem so popular everywhere in Vancouver. How come I know nothing about them?
Later that night, I tried to say something about China, the growing economy and the very famous stars such as Gong Li or Jackie Chan. I thought they are both famous international movie stars and they should have at least heard of them. But after they laughed with two "ha-has," they then continue with their Canuck topic. After the hockey topic, they talked about baseball. We don't play baseball in China, either!
Time went by quickly and soon it was the end of the 2nd semester. One day I saw the administrator's email, he reinforced to everyone the graduation criteria of MBA students. Everyone should get least an accumulative GPA 3.0 or above to graduate.
"What does 3.0 equal?" I asked a classmate who came from China 20 plus years ago.
"It's a B.," he said.
What is B is equal to? I asked this Chinese guy; I am sure he understands what it means as we have the same score system in China.
"It's 83-86." I looked at my scores, and my CGPA was just 2.8, which was above B- but was under B. My score was equal to Chinese 81, which was not bad at all. I had worked very hard then I got this result. I could only sleep 5-6 hours a day, 2.8 sounded quite good to me. But to graduate I need to hit for 86.
Suddenly I recalled Edward's question again. "Do you know that there are lots of Chinese students can't graduate?"
I sent an email and set a meeting with the academic director. After the meeting, I understood that I should target to get B+ or higher for my future courses.
"Not a problem!" I told myself. Since then, I worked harder and put more time on study. However, after two more semesters, my CGPA reached 2.89.
It was the first time in my life that I felt the distance between 2.8 to 3 is the distance between two planets. Although I slept much less and worked much harder, I could only improve 0.09 in one semester!
But I was feeling better as at least I got lots of Bs and a few B+, which was a significant improvement.
Because of lack of sleep for so many nights, my immune system seemed to protest and go on strike. I started to have skin allergies on my whole face; my eyes were swollen, and my skin became dry, reddish and itchy. I went to the family doctor several times and took allergy tests. When the nurse did 20+ shots on each arm, I was hoping that they could find something that I am allergenic to. Then I could be cured quickly. But unfortunately, they couldn't!!
My sleep quality got worse and worse as my skin was quite itchy at night and my eyes were itchy and tearful, too. I couldn't help to scratch them again and again. My colleague always laughed at me "were you hit by someone on your face?" my face always looked puffy and reddish.
What's worse was that I started to have tingling. I felt I had drumming in my ears! I began to take both traditional and western medicine but none of them helped!
My life quality was getting worse, too. I didn't have time to cook. Lots of time I just ate fast food for lunch and dinner when I had a class that night. Instant noodles were a kind of regular meal for me. I was struggling with my allergy, bad appetite, the worst sleep and a bad quality of life. I needed to drink several coffees at school to stay awake. I needed to get at least a B+ for each class!!
Sometimes I forgot about my true goal was and it was lucky to have someone, although sometimes they were not my friends, to remind me to get back on track.
One day the academic director reached me .She wanted to set up a meeting with me before class.
"It seems that you need to work on your comprehensive level? Some professors said that you are working very hard, but some questions you asked seem like a repetition of others. Lots of the questions have been answered before you asked." She looked at me and asked.
I explained to her that in the recent two months I couldn't sleep well so maybe sometimes I missed some part because I couldn't focus.
She told me that she totally understood me. She suggested that I should give myself a break? "You can work on your English then come back to school after you feel more confident?" she suggested.
What did she mean? I wanted to finish my MBA and the earlier the better. I don't want to pause. I have a goal to graduate next year.
"You can't graduate with a 2.88 CGPAA. Our students need to have 3.0 to graduate." She brought up another concern. "You also need to work on your writing as everyone is supposed to submit a big essay as the final project." She kept reminding me.
I told her that I would consider her suggestion.I would let her know the next week.
After I was back home that night, I felt sorrowful. It was the first time I felt I could not control my future.
No. I won't pause my study. I want to continue. But, I am feeling not right at all. How could I handle my long work time, several hours of commute between work, study, and home, as well as the heavy-duty study task?
I submitted a written letter to the director and told her that I decided to work harder on my study and at the same time register for an English writing class, which was another night class from 6-9:30 pm on another day when I didn't have class.
After adding that written class, plus my current MBA class, I felt more tired as I could only cut my sleep to exchange for my study hours. Was it worth it?
At that time, my son came to Vancouver to go to school. I realized that he needed me more at that time. He had no friends at school; his English was ESL level 1. He felt lonely. He needed my attention and care.
I made a decision to draw a big PAUSE to my study. I had a conversation with the academic director and the school committee. Finally, I decided to take their advice by finishing my graduate diploma first and come back.
"I will be back and continue working on the MBA soon," I told my academic director.
But could I come back? I felt quite exhausted about my life at that time. After my son came, I had to put more focus on him instead of achieving my personal goals.
During the break, I started my personal blog as well as going to Toastmasters besides accompany my son. After one semester in his Grade 3, my son quickly made several friends; his English level increased. I was very glad when I looked at his happy face.
I wrote more than 45 blogs during my 2 year break. I achieved my Competent Communication certificate in Toastmasters and became a VP-PR of my toastmaster's club.
In the summer of 2015, I decided to go back to school to continue work on my MBA. I submitted a letter to the academic director; she referred me to the new academic director. After visiting him in his office, he listened to what I had done in the two years, and he said with confidence. "You can make up that 0.11 gap for sure. I have confidence in you. You are a smart lady."
The first time, I felt confident in the school's building. His words lit my day!!! I had full confidence in myself, too!
In the autumn of 2015, I went back to school and joined in the 2014 cohorts. This class was almost full of male students who had IT backgrounds; it seemed that I was the only female student in the class! Was I scared of the class full of men? Not at all.
The world was an entirely different world to me. Starting from the new course, I was a very active student. I asked lots of questions and got involved in all the discussions and group projects in full confidence.
I sometimes led my group team on projects, and they respected my opinions. In the entrepreneurship course, I had the majority of people vote for my business ideas, and we finally were the only group who got the angel's interest and funds! In the industry trip, our group presented in front of a public company's CEO and CXOs and they were very interested in our suggestions!
Course after course, I got A+, A or A-. In the three semesters, B+ became my lowest score. Soon my CGPA exceeded 3.0. (For Asian reader's information, that A- equals to 90-92, A equal to 93-96, A+ equal to 97-100 out of 100.)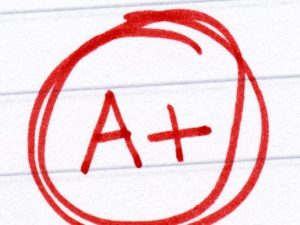 Now finally I have graduated! When I went back to China this summer and mentioned this milestone to Edward, he and his friends set up a celebration party for me, and they all congratulated me.
No one knows my personal experience on this yet as I have been too busy with my life of raising a kid, work, and study. I only shared my experience with my dear mentor during our weekly conversation.
Now I can proudly announce to my friends that finally, I made it!!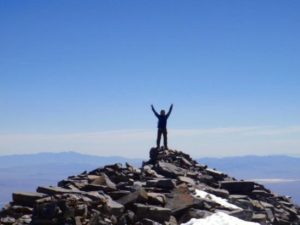 But this is not an ending to my study, as a person who likes to keep herself busy. I have purchased ten online courses to develop my career strength further. Of course, keep a balanced life of work, study and life is my lifetime goal!
(The end, I would like to take this opportunity to thank my husband , family , my mentor and my friends for their support. I could not have done this without them. 2016/10/10)